So you want to win a sweepstakes, but aren't having any luck. While it's impossible to guarantee a win from contests like these, there are things you can do to increase your chances. Here are 7 expert tips that can boost the likelihood of you securing a prize.
Form Filler Programs
There are programs that can help you fill out sweepstakes entries faster through auto fill technology. An article written by Sandra Grauschopf for thebalanceeveryday.com explains, "Many dedicated sweepers use Roboform to enter sweepstakes faster. Try the free version to see if you like it. If you aren't a fan, there are other form-filling programs to use, instead. Remember that some sweepstakes disqualify entrants who use form-filling software, so check the rules before using Roboform or a similar program to enter."
Keep to a Schedule
A consistent schedule is an easy way to stay on top of your sweepstake entries. It's also a great way to make sure you're doing your due diligence. You're more than likely going to have to enter hundreds if not thousands of times for any given contest. To ensure you're getting your work done, designate a time each day to focus on sweepstakes.
Read the Rules
Every single sweepstakes you enter is going to have their own set of rules. Make sure you thoroughly. You may not be eligible to enter every sweepstakes. Also, you may forfeit the prize if you don't follow the rules correctly.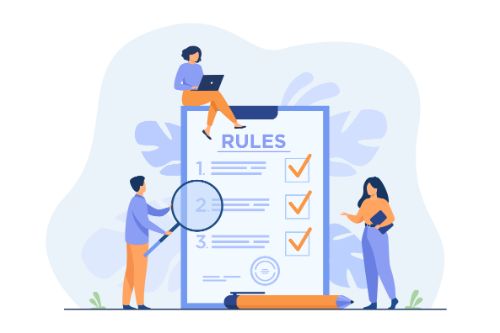 Fill and Forget
Sweepstakes work best when you have a short memory. If you're hung up on a certain prize, it can be really disappointing if you don't win. Instead, enter the sweepstakes and forget about it. Move on to the next contest quickly to ensure you're not getting your heart set on one specific prize.
Avoid Burnout
If you're consistently entering a large number of sweepstakes, there's always a risk of burnout. Especially if you're not winning. Keep things fun by entering sweepstakes that excite you! Focus on the aspects of the hobby that bring you joy.
Watch Out for Scams
Particularly when it comes to sweepstakes, there are a lot of scams out there. If you've been entering a plethora of contests, it can be hard to tell which responses are the real deal. Additionally, your love for entering sweepstakes can make you a target for scammers. Make sure you can tell the difference between the real and the phony.
Keep Track of your Prizes
Keeping track of the prizes you win can serve as motivation to continue entering sweepstakes. There will undoubtedly be dry spells and times where you question why you're putting in the effort. When this happens, make a list of your prizes to remind yourself that your efforts will eventually pay off.
Entering sweepstakes are a fun and addictive hobby. Chasing the high of a win is enough to keep people coming back for more. To make sure you maintain your love for the game, use these tips to boost your chances of winning.