We hear all the time about lucky people that hit it big by winning the lottery, but the jackpot winnings are few and far in between. There are a few different drawings you can enter to take your shot at winning the grand prize. The more popular drawings are Powerball and Mega Millions. Listed here are the most popular lottery drawings in America and their highest payouts in history.
How does the lottery work?
In order to win, you got to know how to play. It's simple, first purchase a ticket to enter. Then put your lucky numbers to the test by choosing six numbers yourself or letting the machine randomly select them for you. From there all you have to do is watch the drawing. Lottery drawings happen multiple times a week and on different days depending on which lottery you put in to. You don't have to have every single number match to be a winner, you can win smaller amounts of cash by drawing just a few of your numbers. Something to take note of is that not every win is a jackpot win. Yes it's the hope of all of us when buying that ticket to win millions even billions of dollars, but often times you walk away with just a couple bucks depending on how many numbers you have drawn. But that's the name of the game. The jackpot will keep growing until it is won so the longer it goes unclaimed, the bigger the payout.
Powerball
Powerball is one of the most popular lottery drawing in the United States. The highest Powerball payout ever was given in January of 2016 for $1.586 billion. It was split between 3 winners from California, Florida, and Tennessee all with the same winning ticket. Powerball's jackpots can get extremely high because 44 states participate, all adding to the potential winning.
Mega Millions
Mega Millions is another very popular lottery drawing that is known for their high jackpot winnings. The highest Mega Millions payout was $1.537 billion won in October 2018 by one lucky person in South Carolina. 45 states participate in the Mega Millions lottery along with the District of Columbia and the U.S. Virgin Islands.
Lotto America
Originally launched in 1988 and only lasting until 1992, Lotto America has recently rebooted their lottery drawing in November of 2017. 13 states currently participate in the Lotto America drawing. Since the revival of Lotto America, the highest jackpot was won in Minnesota in March of 2018 for $22.8 million.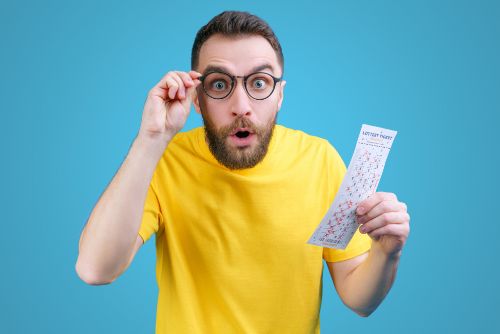 Cash4life
This lottery drawing is a bit different from the others. If you draw all six numbers correctly, you win $1,000 a day for life or if you choose the lump sum $7,000,000 cash. If you draw the five main numbers but miss the last one you win the second tier prize of $1,000 a week for life or $1,000,000 lump sum cash payout. Drawing other combinations of numbers will win you anywhere from $2 to $2,500. Since Cash4Life began drawing in June of 2014 there have been 15 top prize winners along with 22 second tier winners. 10 States participate in this drawing.
Entering the lottery is simple, it's winning that's the hard part. Stay positive and don't count out the small wins. A win is a win, no matter the amount.