Since large score lotteries began in the 90's, they have captivated the nation. The thought of winning an absurd amount of money just for buying a ticket or two is highly appealing. Because of this, the prize money has soared to incredible heights. Here are some of the largest lotto prizes our nation has seen.
Largest Prize to Date
In 2016, there was a mega millions powerball with $1.537 billion in prize money up for grabs. It may surprise you to know that this prize money was split between three winners. Couples from California, Tennessee and Florida ultimately took home equal shares. Meaning, if they all decided to take the lump sum, they went home with $327.8 million dollars.
Largest Single Ticket
In October 2018, a $1.537 billion mega millions winner was selected. Unlike the previously mentioned powerball, this lottery only had one winner. We know that the winner resides in South Carolina; however, this person chose to remain anonymous. Many lottery winners make this choice in order to avoid publicity. Additionally, many fear that winning puts somewhat of a target on their backs. This particular winner opted for the one-time payment and brought home $877,784,124.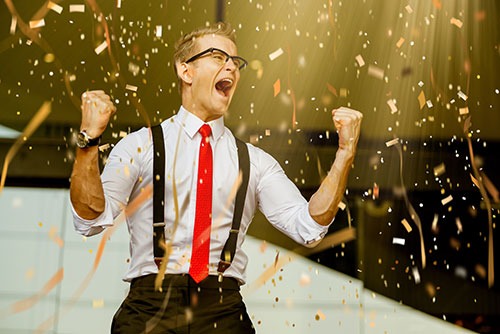 Anyone?
In March of 2019, a winner had been selected for the $768.4 million powerball. However, several weeks later, the prize was still left unclaimed. Finally, a 24 year old named Manuel Franco from Wisconsin came forward to claim his prize. The one time payment option leaves Mr. Franco with a total of $477 million dollars in cash.
Renegade Winner
In August of 2017, a single winner out of Massachusetts was announced for the powerball jackpot. According to Abigail Hess of cnbc.com, "Since claiming the $758.7 million Powerball jackpot at 1:30 p.m. EDT today, winner Mavis L. Wanczyk of Chicopee, Massachusetts, has ignored nearly all advice. When the 53-year-old realized she had the winning ticket, she immediately quit her job of 32 years in patient care at Mercy Medical Center." Because so many lottery winners end up going bankrupt, experts recommend that you don't make any drastic life changes. Additionally, experts suggest keeping quiet upon winning and Ms. Wanczyk began speaking to the press less than 24 hours later. This winner definitely did things on her own terms and took the one-time payment option of about $336 million.
Five Winner Split
March 2012 unveiled five winners of the $656 mega million lottery. A couple from Illinois, an anonymous Kansas winner, and a trio of winners from Maryland who reportedly referred to themselves as the 'Three Amigos'. Eventually these mysterious three came forward as three teachers in the Maryland public school system. They had each contributed $20 to a pool and ended up winning. Talk about lucky!
The odds of winning the lottery are slim, but they're there. As popularity increases and prize amounts rise, Americans will continue to roll the dice in hopes of taking home some serious money.