Entering sweepstakes, playing the lottery, or anything else that involves winning can be lots of fun and give people the thrill of the chase.  What's most important is understanding that these are all forms of entertainment.  They should never be a way to fix a financial situation or change your life drastically.  While it's fun to imagine how different life would be by winning big, the bottom line is it's all supposed to be fun and games.  Playing to win should always be a form of entertainment and give you enjoyment.  Follow along to keep the fun going for years and years.
Enjoy the Process
Sure, it can take a lot of effort to enter a lot of sweepstakes or put together the perfect entry for a contest, but that's part of the fun. Do it because it's something entertaining to do and you enjoy doing it. Know that you aren't going to always win, and you'll never be disappointed. Enjoy the process of finding contests and sweepstakes and entering them. Half of the fun should be coming up with a creative way to make yourself stand out from the crowd.
Don't Get Discouraged
If you are keeping it about the amusement, then you'll never feel like you've wasted your time. It's a hobby like anything else and it's something to pass the time. Even if you don't find yourself on a winning streak, keep on trying if you are finding enjoyment from it – you never know when you might hit the big one. Keeping the magic alive is the best thing you can do when playing the lottery or entering contests.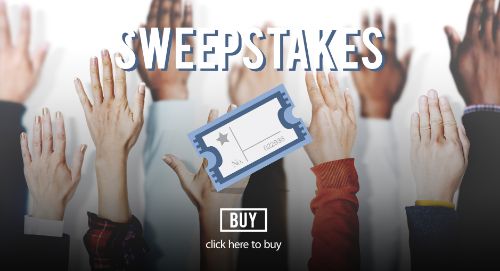 When to Walk Away
If you are spending money to enter lotteries or other games, be careful how much you are putting towards it. Always keep a keen eye on your financial situation and don't blow your savings on it. This should be a hobby and form of entertainment – you wouldn't spend your life savings on any other hobby – so keep a smart head in the game with lotteries and sweepstakes too. It's all too easy to keep spending money for the chance to win money, so remember to always play responsibly.
Play with Friends
If you are having fun with your hobby, invite some friends to play along too. Anything is more fun with other people involved. You could have fun lotteries at work or betting games with co-workers. Switch it up by entering contests and sweepstakes with some of your buddies – you might surprise yourself and have a change of luck.
Lotteries, sweepstakes, and everything in between should always be enjoyable and not stressful. If you find yourself not having fun, it could be time to reassess the situation. Some of these ideas might help you put the fun back in the game where it belongs. Good luck and happy winning.