Have a friend who loves playing the lottery, scratch tickets, and other games of chance?  Look no further than this guide when you are stumped as to what to gift them for their next birthday or big celebration.  You'll be surprising them with something they love, giving them a chance to win big, and have some fun in the process all in one.  Good luck and have fun gifting with these awesome ideas.
Personalized Lotto Tickets
Show someone you care with lottery tickets using special numbers with meaning. Everything from birthdates, anniversaries, and all the lucky numbers in between, you'll know right where to start picking numbers. For a friend, you can choose numbers that have meaning to your friendship – the date you met, dates where memorable events occurred. This one can be so personalized to the specific person and events, the possibilities are endless and will mean a lot to your special someone. Who knows, you might help them find their new lucky numbers to play in future lotteries.
Scratch Ticket Gifts
For those who love playing games, a bundle of scratch tickets will be fun, thrilling, and possibly even profitable. You can make a scratch ticket bouquet by getting crafty and gluing them to sticks in a vase or tying the bouquet together with ribbon. You could find themed tickets that match the event or celebration you are gifting. Or just a good old pile of chances to win complete with a 'lucky' scratcher or shiny penny is a fun gift as well.
Bingo Night
Take your friend or loved one out to a Bingo night and have some fun and support a local charity all at the same time. There are so many unique Bingo themed nights that are fun and help the greater good one number at a time. Get all dressed up to the theme and surprise your special someone with a night out on the town. You might take home the big prize, so think positively and get ready to have some fun.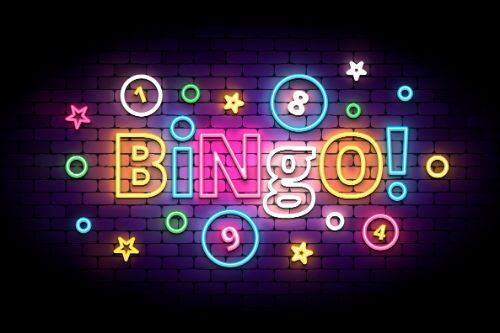 Special Winning Wrapping Paper
Sure, you can wrap a present in regular wrapping paper, but what if you are looking for a little something more unique and interesting? Wrap your next gift for your lucky someone in scratch tickets or lottery tickets. It's a gift inside of a gift and it's something memorable for sure. You could be handing them an even bigger present if they get lucky and win. Have the best gift at the party solely by how it's wrapped.
Casino Weekend
Surprise your someone with a weekend trip away at the casino. They'll have a thrilling time spending the weekend gambling and playing games. There's also always amazing restaurants and spas to complete the ultimate pampering experience. They'll love having a whole weekend to entertain themselves and relax in the process.
Gifting to those who love playing games of chance can be quite easy with some of these ideas. Try some of them out the next time you are stuck or find inspiration for your own ideas and you'll always be the best gift giver.