For some, 2021 was just an extension of 2020; but for others they hit it big by being some of the year's top lottery winners! Powerball made some dreams come true for a few lucky winners by dishing out the jackpot. Here are a few of their stories and where they scored the cash.
Florida
Clay Tousey in Tallahassee, Florida was the winner of Powerball's $286 million jackpot drawn on June 5th of last year. The 69 year old chose to deposit his winnings into his Love You More Trust in one lump sum, totaling $196,706,252.17. He bought the winning quick pick ticket at a local Circle K gas station and the employee who sold it to him received a million dollar bonus commission. Talk about a win – win! There was no word on what Tousey plans to do with the money other than tuck it away safely in his Love You More Trust but that doesn't seem like a bad place to put it.
Maryland
The largest prize Maryland has ever seen in history was won in Baltimore on January 20, 2021. $731.1 million has been awarded to the anonymous winner who gave themselves the nickname of "The Power Pack". They chose to claim the winnings in one lump sum of $546.8 million which will end up totaling around $366.6 million after taxes. The Power Pack bought it on a whim and checked the status of it before heading to work and to their surprise were the lucky winner. When asked about how they will spend the winnings, they said they plan on investing the money, taking care of family, and using some to make improvements within their community. It took them four months after the drawing to finally claim the prize. This was a risky move considering in Maryland lottery winners have only 182 days after the drawing to claim the prize. This $731.1 million jackpot was the fourth-largest in Powerball history.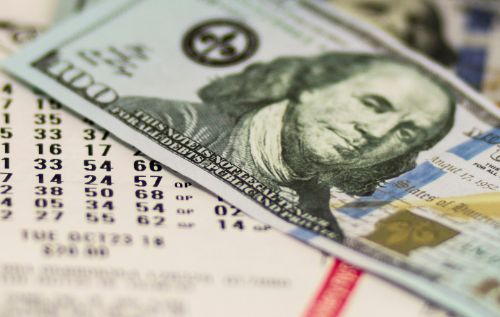 Florida
Tallahassee had a great year with two jackpot winners in 2021. Thomas Yi claimed $235.4 million at the age of 23 years old on March 27th. The lucky youngster chose to receive his winnings in one lump sum totaling $160,038,447.27. Yi, in disbelief, took the ticket to the Publix grocery store where it was purchased and asked the clerk to check it. To both of their surprise Yi was in fact the winner of the grand prize. The clerk will also receive a $95,000 bonus commission for selling the winning ticket. When asked what he plans to do with the winnings, Thomas said that he still plans to get higher education. He plans to pursue a degree in either the medical field or business.
You can read more about last year's winners on powerball.com. This year could be your year to win some cash too just like all these lucky winners. But there is only one way to win, and that's by playing! It only takes one lucky ticket to win.