The chances that you'll win a big cash prize in the lottery may come with slim odds, but let's face it, gambling can be fun. The chance of hitting it lucking after only investing a few bucks is exciting to dream about, and it does happen. The good news is, even if your ticket didn't win, there are ways to potentially see a payday from those losing tickets.
Who's Playing?
A Gallup Poll done in 2018 found that about half of all adult Americans are buying lotto. According to Bureau of Labor Statistics, older folks "ages 65 to 74 spent the most on lottery tickets and pari-mutuels (betting pools), spending an average of $132.43 from the third quarter of 2017 to the second quarter of 2018. This is almost twice as much, or even more, than the amount spent by any of the other age groups." According to their chart, American households spend an average of $69.52 on lottery and betting pools. John Harrington at USA Today says "Massachusetts, West Virginia, Rhode Island, New York, and Delaware spend the most on lottery ticket sales per capita at more than $400 per year, according to Census Bureau data. Massachusetts is first at $768.36."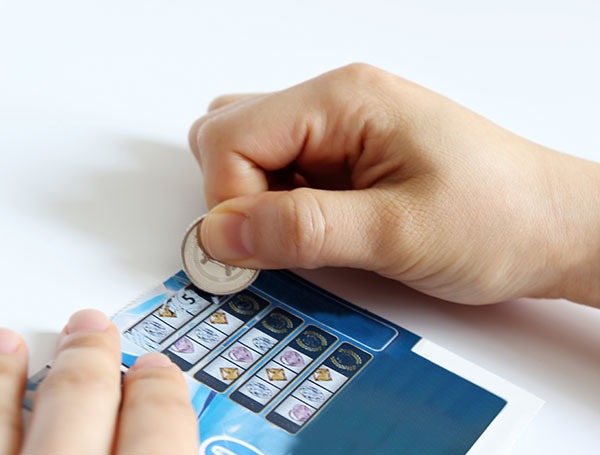 Play it Again
Many of the 44 states that participate in the lottery have bonus drawings that give players a second chance to win on a losing ticket. These drawings aren't limited to tickets with huge prizes like Power Ball and Mega Millions, because they're typically available for scratchers. Players can win prizes and sometimes thousands of dollars, depending on what your state offers. Nicholas Christensen at Lottery Critic states these games can have a certain advantage, "the main game in an Oregon lottery scratcher offered a 1 in 120,000 chances of winning the $100,000 prize, but in the second chance game, the odds of winning the same amount were only 1 in 18,000—simply because only 18,000 people entered the draw."
Get on Board
A visit to your state's lottery website is the best way to sign up for your second chance lotto opportunity. Indiana's My 2nd Chance GAME ON boasts having 20 winners a month from their scratch-off drawings. Signing up for Pennsylvania Lottery's VIP Players Club gets you access to Second Chance, as well as exclusive offers, giveaways, and coupons. 25 state lotteries are participating in the first ever Powerball Millionaire of the Year Second Chance promotion The programs vary a bit from state to state, but finding yours should be easy.
Even if you didn't win that big pay out, don't throw your losing ticket away. There may be another chance for you to win.