Entering sweepstakes consistently is kind of a niche activity. It's not a hobby shared by many people. However, those who make entering sweepstakes a daily priority are certainly winning. Here are a couple of examples of people who won a sweepstakes prize.
Are Winners Staying Quiet?
Because we don't often hear sweepstake success stories, we assume no one actually wins prizes. However, this assumption is entirely inaccurate. An article written by Sandra Grauschopf for liveabout.com explains, "You might wonder why you don't hear about more of your friends winning giveaways. It could be that you don't know many people who put the time into entering regularly. The odds of winning if you enter a couple of dozen sweepstakes daily are dramatically different from the odds of winning if you only drop an entry into a giveaway now and then." There's also a good chance that the people who are winning these sweepstakes aren't bragging about their prizes. They could be winning and you'd have no idea.
Success Stories
McDonalds Monopoly
Every year, McDonalds Monopoly grips the population. Customers ramp up the number of visits they make to McDonalds in order to increase their chances of winning. In 2008, a woman named Michelle B. received a game code that was worth $100,000. Not a bad take home prize!
HGTV Dream Home
HGTV enthusiasts know all about the HGTV Dream Home. It's a beautiful piece of property that this network gives away to a lucky winner each year. What's more, the network has one of their talented designers decorate the home to perfection. In 2005, Don Cruz won a beautiful home in Lake Tyler, Texas. While the family later sold it, this winning experience was an incredibly positive one.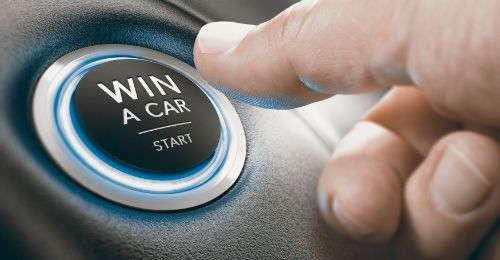 Pontiac
Would you like to win a brand new car? In 2006, Alex Rubin did and it was an awesome experience for him. He had been spending about an hour a day entering sweepstakes and his family was giving him grief over it. When a representative from General Motors Corp. called him with the news that he had won, Alex had to ask, "What sweepstakes is this for again?" He had entered so many he lost track of them! Rubin received a $37,000 allowance to select any Pontiac he wanted. In the end, he was able to choose a 2006 G6 Convertible GTP which wasn't even available at dealerships yet.
Publisher's Clearinghouse
Publisher's Clearinghouse has so many entries, the odds of winning are similar to the odds of winning a Powerball jackpot. However, Natalie Bostelman, won the PCH SuperPrize drawing and became an instant millionaire in 2008. She was able to enter by doing everyday tasks like playing a game or searching the internet. If you're interested in entering this sweepstakes, take a look at the PCH website to find out how you can enter.
You might not personally know anyone who has won a sweepstakes, but there are plenty of success stories if you look for them.