Statistically speaking, you're odds of winning the lottery are about 1 in 259 million. To help put that number in perspective, here are a few uncommon occurrences that you're more likely to experience in your lifetime.
Becoming a Movie Star
The odds of you becoming a movie star are about 170 times higher than your odds of winning the lottery. At 1 in 1.5 million the competition is fierce. However, if you're serious about this career path, consider spending your lottery ticket money on an acting coach instead. It could prove to be a much better use of your money.
Having Conjoined Twins
Did you know the odds of you having conjoined twins is roughly 1 in 200,000? Did you think it would be less common than it is? While we're on the subject of twins, your chances of having identical twins is 1 in 250. It might be a good idea to put that lottery ticket money in a savings account instead. It's never too early to start saving for college, right?
Being Audited
Budget cuts have resulted in less frequent audits. Make no mistake, they're still happening. However, the likelihood of you being audited by the IRS is 1 in 175 people. An article written by Lucy Mueller for reviewjournal.com states, "The best way to decrease your chances of getting audited (besides accurately reporting your income and filing your taxes responsibly, of course)? Be poor. According to Baer, a six-figure income makes you six times more vulnerable to an audit."
Becoming an Astronaut
Even with the space program scaling back, your chances of becoming an astronaut are still far greater than your chances of winning the lottery. 1 in 12.1 million people will become astronauts but few will actually spend time in outer space. This elite job title does a whole lot more complicated math equations than actual time in orbit.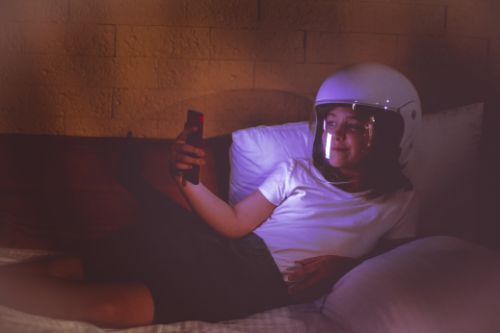 Winning an Olympic Gold Medal
Winning an Olympic gold medal happens to 1 in every 662,000 people. That statistic pertains to those who are already in the games. The odds of you being a talented enough athlete to make it there in the first place are even higher. However, it's still more plausible than winning the lottery.
Becoming a Saint
If you've ever dreamed of becoming a saint, don't give up hope. Your chances of that happening are still higher than your chances at winning the lottery. The above mentioned articles goes on to say, "In his book "Life: The Odds," author Gregory Baer pegs your chances of becoming a saint at 1 in 20 million, given that about 100 billion people have ever existed and about 5,000 have been canonized. According to Baer, you can greatly increase your odds by becoming the pope." Easy enough, right? Simply become the pope and you're basically a shoe-in!
While the likelihood of winning the lottery is low, it's not impossible. With a little faith and a lot of luck, you just might win.