We've always been taught that the house always wins, but you can have success at the casino if you know how to play by the rules. Remember to keep your gaming fun and light – it's supposed to be fun and enjoyable entertainment. With that spirit in mind and a few of these tips and tricks for winning big, you'll be rolling in the money in no time.
Tried and True
If you like machine games, slot machines, video poker and games like that, stick to the less fancy ones. The machines with all the bells, whistles, and branded content cost way more to make and license, so they typically pay out less to the players. Sure, they are fun to play, but that's not where the money is. Stick to the games that are standard looking and have been around for years, they are easier to win big on. Always remember the fun aspect of gambling, so if you want to play a few pulls at the big bright machines, have at it, but know that you are going to have better odds on other games.
Join the Club
Players clubs at casinos are the way to go. You'll get free stuff just by signing up and you'll already be winning before you spend any money! From free bottles of wine to free meals and more, never pass up the opportunity to win big right from the start.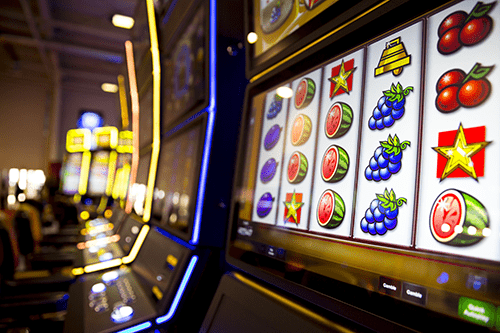 Take Breaks Often
Casinos want to part you with your money, so keep your wits about you. Know that there are certain environmental aspects that are designed to keep you spending money. From no windows or clocks, to air with extra oxygen, casinos want to keep you from getting up and walking out. Always take a lap or get some fresh air to keep alert and your game face on. This is what the big winners do, they know the house is out to get them and they don't get suckered in.
Have Confidence in Your Skills
Table games like Blackjack or Craps have better odds than the slot machines. You get more bang for your buck too since it takes longer to play a hand or round at a table than it does at a machine. Take more enjoyment from playing and bigger celebrations winning when you are around other people. If you know what you are doing at the table games even better, you'll outsmart the house which leads to better chances of winning for you. Even doing a little research on the game ahead of time will give you the leg up over the competition.
Casino gaming can be very fun and entertaining and has great potential to win big. It's a high risk, high reward scenario where you can be down one minute and miraculously make it all back and more the next. Play smart and win big the next time you are on vacation!