While not a typical sweepstakes, many states have turned getting a COVID vaccine into a lottery. All you have to do to get entered is to receive a COVID vaccine. Then different states are randomly selecting a few to be the winners of cash or other prizes. What a great surprise for those winners. Now there is a big decision they will each need to make. What are they going to do with winnings from their good luck? Check out some of the lucky winners and their plans for the future.
A House
In Michigan, there have been a few winners. Lee is one of those winners. While she was hesitant at first, she ended up getting the vaccine at the incentive of the sweepstake. She did mention that she now wishes she would have received it earlier. Lee is also speaking to her family and friends about the positives of getting the vaccination. With her prize money, she plans to purchase a new home. The winnings will make an outstanding down payment. Eliminating one of the largest monthly bills, rent, has to be the top of the list for many winners.
Scholarships
West Virginia is trying something a little different with its lottery systems. Instead of only having a cash prize, they open it up to those younger who were about to get vaccinated. They had a drawing for residents twelve to seventeen years old as well. As a result, they have a chance of winning a four-year fully paid scholarship to any college in the state. For parents, this has to be the best prize idea. They can't spend it just anywhere, and they will have the freedom to get their education without the stress of finding funding. Tyson Bennett and Kiera Blankenship were the first winners of this amazing prize.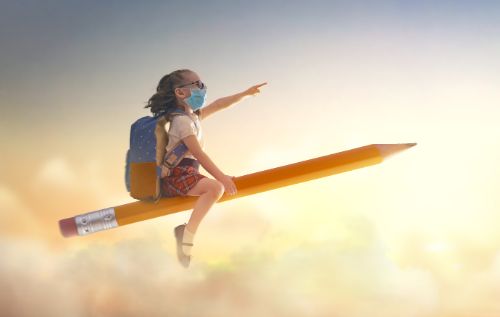 Honeymoon
In Nevada, the prizes have just started to be given out. One of the first was an elementary school teacher, Elizabeth Allder. She is taking home $250,000. She immediately phoned her husband when the announcement was made. Obviously, a lot of emotions and thoughts running through them both. When asked on stage what she would use the money for, her first thought was a honeymoon. Being married for seven years, they have yet to go on the honeymoon of their dreams. Now they have the funding to make it a reality.
Donation
Lagonda Anderson did not get the vaccine because of the sweepstakes and wasn't even on the lookout to find out if she was the lucky winner. They surprised her at home with the news that she was the one-million-dollar winner. Anderson told them that getting the COVID vaccine was an act of unselfishness. Her answer about what she was going to do with the money followed suit. She plans on donating a chunk of the money after paying off her debts.
Keep a lookout in your state for the upcoming incentives being passed out.