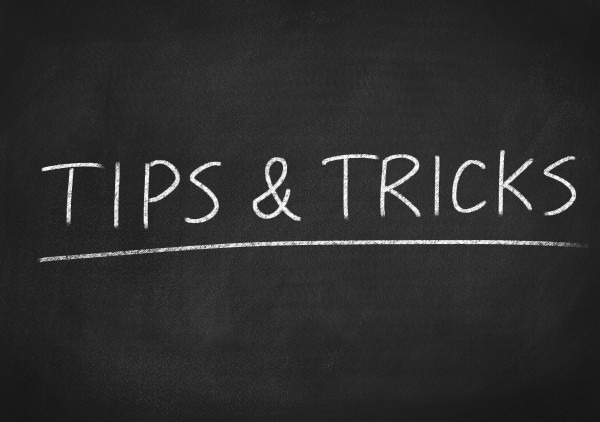 Love entering sweepstakes, but hate all the time it takes? There are easy ways to make your efforts count in big ways, and even bigger winnings. Whether a casual hobby or an all-out obsession, you can use these ideas to make the most of your time. So, what are you waiting for? Time to get winning big with less work by trying a few of these.
Auto Complete
If you loathe filling out forms, this one is for you. Utilize auto complete technology on your computer so giving your information is a breeze. You can enter sweepstakes with a couple of clicks and none of the effort. Gone are the days of typing your email address in over and over again. This technology buddy will fill everything out for you, so you can enter more and start winning more. Click, click, win!
Join a Club
There are Facebook and other online groups that specialize in entering sweepstakes and winning big. Join a few get the inside scoop. Plus, they'll help you find contests and sweepstakes you didn't even know about. Lower you search time and efforts by letting the power of crowdsourcing do it for you. You can get inspired with other tips and tricks and try a few things out to see what gets you the best results.
Be Flashy
On contests and sweepstakes that require a creative aspect to your entry, make it count. Have the flashiest entry by using colored paper, or eye-catching photos that make someone stop and take notice. Usually, winners are chosen because their entry stood out. Never forget companies want their winners to love, use, and shout from the rooftops about their product or service and how amazing it is. They want to select someone who will do just that, so if you show your enthusiasm in your contest entry, you will be a shoe-in. Make your entry matter by being loud and out there.
Crunched for Time
If you don't have a lot of time to commit to entering sweepstakes or just do it as a casual hobby, make it a ritual or slotted time where you take care of business and move on. Just like scheduling workout time, schedule a sweepstakes time and stick to it. If you want to commit an hour to entering contests and sweepstakes, carve out an hour in your day and see how much you can get done. You can even make it more fun by seeing how many sweepstakes you can enter in that hour and try beating your record every time. You'll increase your chances of winning and also get faster and faster at entering.
Start winning more and saving time with some of these tactics. You'll surprise yourself on how your sweepstakes entering becomes easier and easier with every click and every opportunity.