Holiday season is a perfect time for entering contests and winning big money.  There are an abundance of seasonally themed sweepstakes with huge prizes to take home just in time for the holidays.  Here are a few ways to enter and utilize the power of the magical season.
Free Shopping Money
Enter contests and sweepstakes to win free money to go Christmas shopping with. There are so many drawings around this special time of year that it's even easier to win big and have some spending money. You can have a little extra earnings to treat those around you who you love most. Pay it forward by taking your winnings and showering others with joy.
The Most Wonderful Time of the Year
Brands you know and love will always have some sort of holiday shopping spree or contest you can enter to win. Keep an eye out and get your entries in early. Pay attention to the contest rules and enter as much as they will let you. Some contests will let you enter once a day, so read the fine print to double or triple your chances.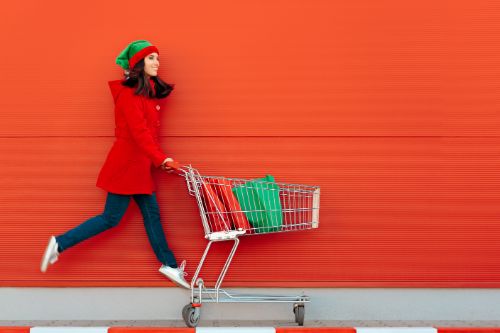 Charitable Causes
Look out for sweepstakes and contests that also donate to a good cause. Then you'll feel extra special for giving to a charitable cause and getting a chance to score big. By doing good, you feel good, and what's better than that during the holiday season. Everybody wins when you participate in a good cause.
Seasonal Contests
There are so many seasonal contests like decorating and baking challenges. If you love decorating your house for the festive season, you could win money and other prizes just for doing what you love. The same with baking – keep an eye out for holiday bake offs and competitions. Your grandma's favorite recipe could be the key to winning a huge prize.
Winning Big During Christmas
A fun holiday idea to do with your family is to plan a big sweepstakes, winner takes all Christmas extravaganza. Instead of buying gifts for everyone and spending money, you can all put money you would have spent on gifts and put it into a pot. You then can figure out how to draw one winner and watch the family drama fly. It's high stakes and it may cause some stress, but you could be the lucky recipient who takes it all and has bragging rights all year long.
Winning around the holiday season can be even more fun than your traditional contest or sweepstakes. You can take advantage of the most magical time of year and exceed your earnings with a spirited twist. Keep it merry and bright!